Simulation services
The Fraunhofer IBP also performs WUFI® simulations for customers. The costs are calculated according to the scope and complexity of the desired investigations.
The following table gives guidelines for the costs of simulation services with three different WUFI® programs. Actual costs can vary, depending primarily on the complexity of the building and the boundary conditions and the reporting requirements. The simulations involve the creation of the model with all pertinent boundary conditions, running the simulation, and producing a brief report that includes graphical presentation of relevant results.
A modified simulation involves changing one boundary condition from the original model, re-running the simulation, and reporting the new results. There is a charge for each modified simulation.
| Package | Simulation |
| --- | --- |
| WUFI ® Pro | 1,700 € |
| WUFI ® 2D | 2,500 € |
| WUFI ® Plus | 2,400 € |
For WUFI® Plus the guideline costs depend also on how many hygrothermal components need to be analyzed, the number of conditions (e.g., temperature, energy, etc.) to be evaluated, the number of zones, and number and complexity of models used (e.g., air-flow model).
For further information please contact:
support@wufi.com

---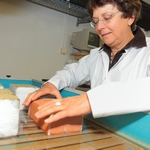 Materials specifications
In situations where WUFI® simulations require values that are not in the WUFI® material database, the Fraunhofer IBP offers the possibility to determine the missing values. The Fraunhofer IBP laboratories offer accredited test methods carried out by staff with many years' experience characterizing materials.
The costs for the determination of the complete spectrum of hygrothermal properties are appox. 4,500 €. For further questions regarding costs and conditions, please do not hesitate to contact us. We will be delighted to assist you.
Please contact support@wufi.com with more specifics on your needs and for the associated costs.
---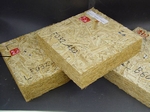 Commercial products in the database
On average, WUFI® programs are downloaded 20 times per day, and there have been about 20,000 downloads since 2001. The user base includes everyone from beginning students to experts and experienced planners. These users present an interested and engaged audience that is actively working with the values stored in the WUFI® materials database.
In addition to the generic materials whose values have been compiled and entered by Fraunhofer IBP staff, The Fraunhofer IBP also offers the opportunity for companies to have their own materials, complete with company/brand names, entered into the database.
---

Last Update: December 19, 2018 at 10:00