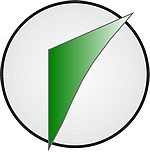 The new version 4.0 of WUFI® Bio is available for download.
WUFI® Bio now allows to select the exposure classes of the evaluated position concerning the user contact.
The following three classes can be chosen:
Indoor surface or position in contact to indoor air
Surfaces inside construction without direct contact to indoor air
No impact on occupants expected

This setting affects the limits for mold growth. The traffic light display has also been adjusted according to the WUFI® VTT limits. Further information can be found in the program help of WUFI® Bio.
You can download the new version free of charge:
https://wufi.de/en/software/wufi-add-ons/